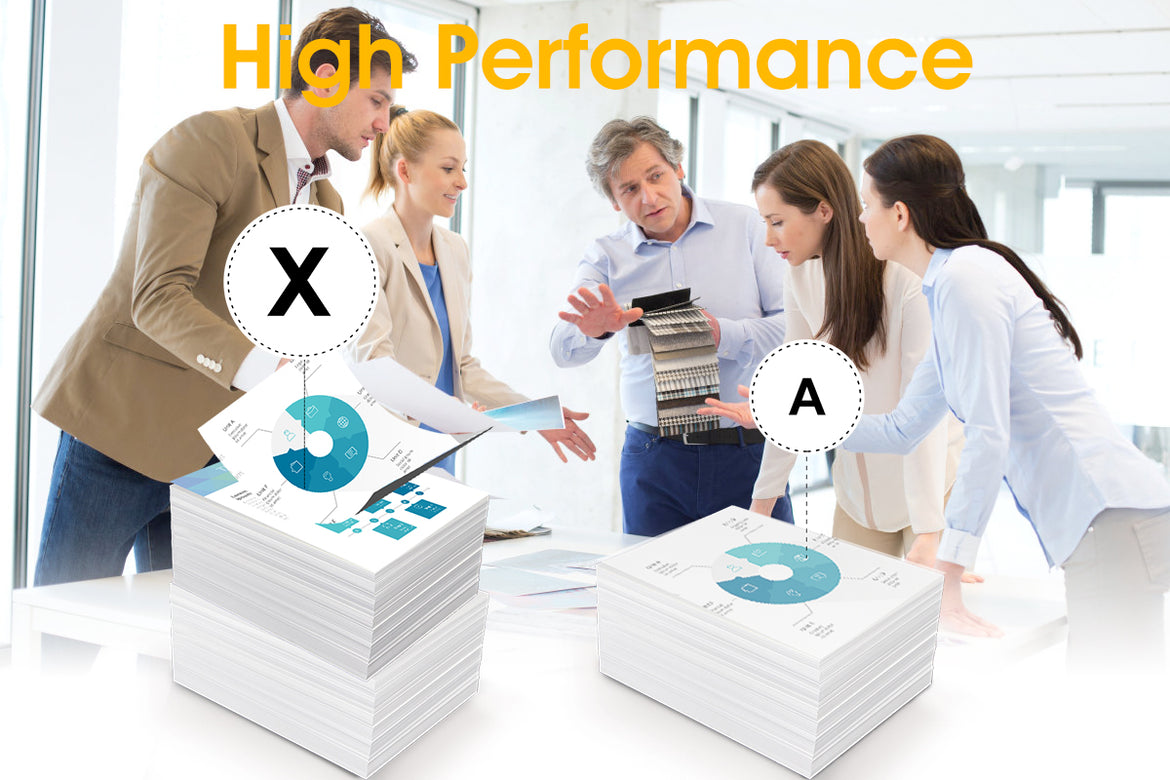 What is the Difference Between "A" and "X" of Toner Cartridge?
What is the difference between "A" and "X" of toner cartridge?
Many customers may don't know what meaning about "A" and "X" on many toner cartridges. But in fact, there is only a difference in page yield between "A" and "X". As you know, most of HP toner cartridges have this feature. The suffix "A" for the cartridge model represents the standard yield, while the "X" stands for high yield.
Each brand has its own naming method, for example,a standard HP toner cartridge is signified by an "A" at the end of the cartridge number, the high yield version is signified by an "X" at the end of the cartridge number, like HP CE505A and CE505X, CF410A and CF410X, CF226A and CF226X, and so on. But Canon doesn't have the higher yield option for most of its toner cartridges but the ones that do have an "H" appended at the end of the cartridge name, like canon 046 and 046H, in this while, the "H" stands for high yield.
A standard yield toner cartridge is the most common cartridge size on the market and usually prints a smaller number of pages compared to high yield or extra high yield cartridge, and can be purchased at a cheaper price. If you don't print often, standard cartridges are good choice for you. It wouldn't make sense spending for the pricier larger version if you don't really need that much toner.
A high yield (also called high capacity) toner cartridge contains more toner than a standard printer cartridge, prints more pages, and it is more expensive than standard yield cartridges. However, if you are in a business office, school or hospital, it also normally prints a lot, getting a high yield cartridge is cheaper in the long run. There are many benefits of swapping your standard toner for a high yield toner cartridge particularly if you do a lot of printing in your business. The time could be saved with a toner that lasts a whole lot longer. As mentioned, buying high yield means less packaging and shipping costs which in turn means less transportation required and less fuel wasted, so perfect for those environmentally conscious when it comes to buying business supplies.
If you have a large demand for toner cartridges, then you are advised to purchase high yield toner cartridges. Regardless of price, environmental protection, time, high yield toner cartridges are a better choice. However, if your printing needs are small and the standard toner cartridge is sufficient, it is not recommended to switch to a high yield toner cartridge. In a word, you can according to your needs to choose the right toner cartridge.